30.04.2019
The President of the Republic of Uzbekistan visits Mustakkiligining 25 Yilligi gas field developed by Surhan Gas Chemical Operating Company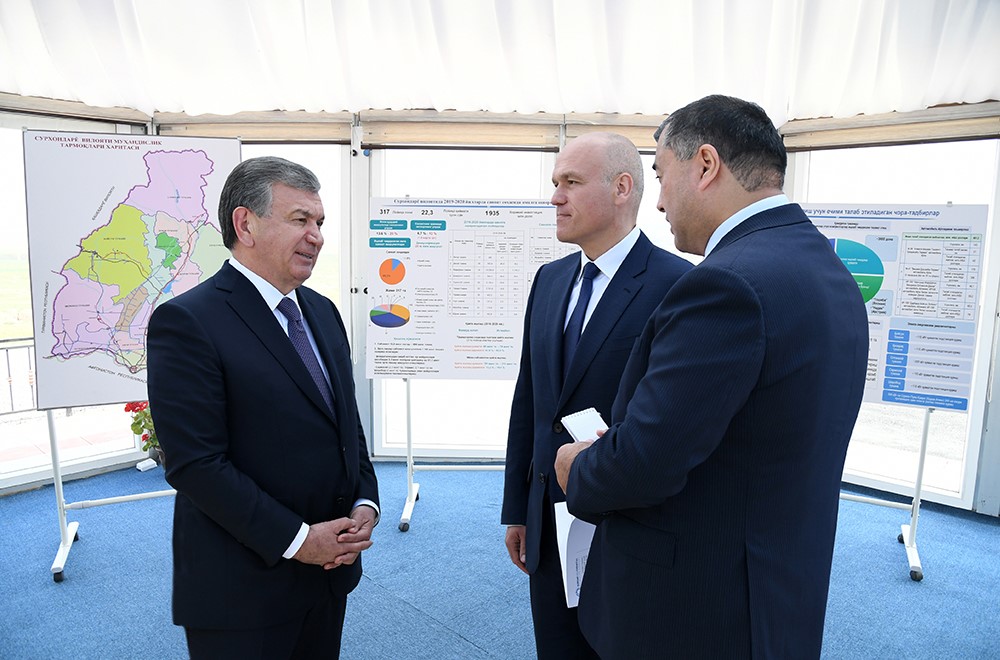 On April 30, Shavkat Mirziyoev, the President of the Republic of Uzbekistan, visited Baysun district and reviewed the progress of implementation of project "Further Exploration and Development of Mustakkiligining 25 Yilligi Gas Field", including construction of the gas chemical facility in Surkhandaryinskay region of the Republic of Uzbekistan on conditions of the Production Sharing Agreement.
The project with the total value of $5.27 billion is to be implemented in two stages:
in 2018-2022 - construction of the gas processing plant with the annual capacity of 5 billion m3 per year;

in 2023-2025 — construction of the gas chemical complex to produce 500 thousand tons of polymer products per year with processing of 1.5 billion m3 of natural gas.
The project will ensure the comprehensive development of the southern regions of the country, will serve as another impulse for development of the fuel and energy, chemical, construction industries and transport infrastructure and will create for more than 2.2 jobs.
Contacts for media