16.04.2019
Construction of five appraisal and development wells for Upper Jurassic carbon-bearing carbonate complex of the "Mustaqillikning 25 yilligi" field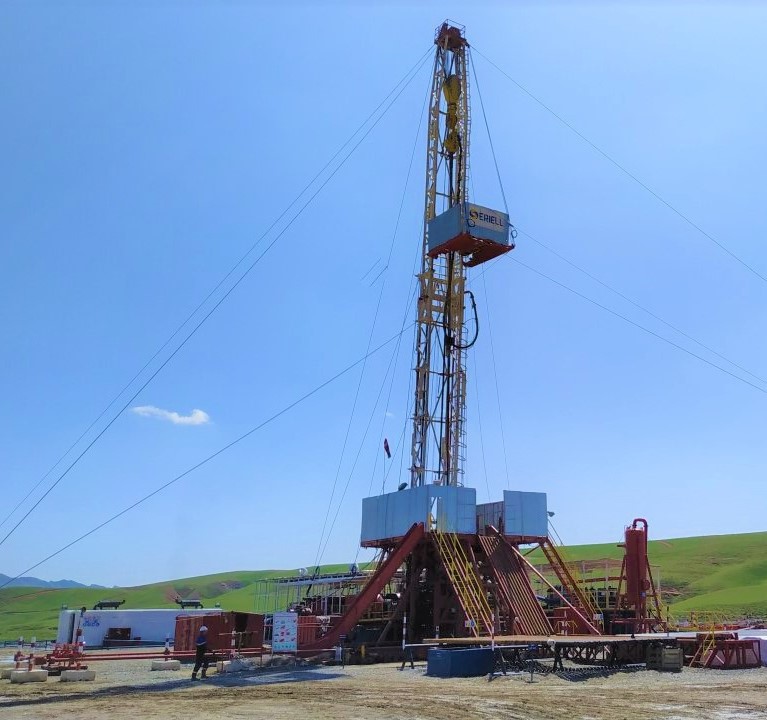 "SURHAN GAS CHEMICAL OPERATING COMPANY" increases scope of works on appraisal and development drilling for Upper Jurassic carbonate -bearing complex of the "Mustaqillikning 25 yilligi" field.
On March 14, 2019, a contract was signed with the winner of the competition bidding — "ERIELL" company for the construction of five appraisal and development wells for Jurassic deposits. At this stage, the preparatory works for drilling of five appraisal and development wells are performed. The drilling works will be performed by five drilling crews using echelon type rigs ZJ70DBS with a deadweight of 450 tons. The drilling rigs are equipped with a top drive, three Triplex F-1600 flush pumps and diesel generator sets with total power of more than 3000 kV.
When developing design solutions, the world experience of "Halliburton" company was used to drill highly complex wells with a high content of hydrogen sulfide and carbon dioxide with abnormally high formational pressure. The specialized professionals of the world's largest oilfield services "Halliburton" company provide to the Operator the services and integrated technological solutions for designing of wells construction, formation of geological, hydrodynamic and geomechanical models of the field, which at the preparation stage for development of complex and difficult deposits will help to minimize investment project risks.
Contacts for media